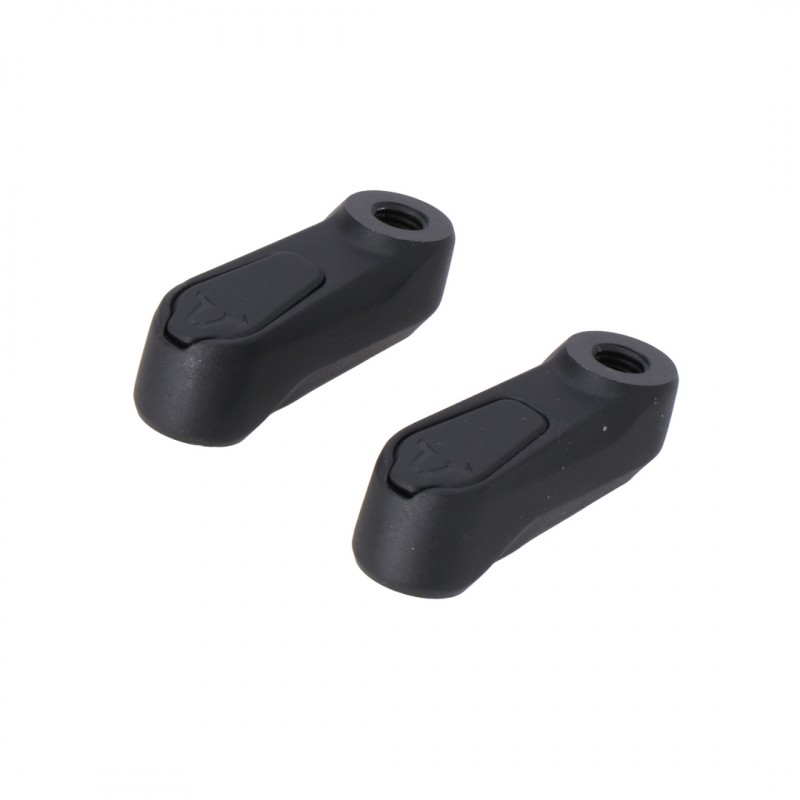  
SW-Motech Mirror Extenders
SW-Motech Mirror Extenders for Honda NC700 S/X, NC750 S/X, all years, and Integra 700.
If your field of vision is blocked by your shoulders, you may want to install these SW-Motech extensions.
They move the reflection of your mirrors outwards. They allow up to 4cm of upward or sideways movement.

They fit over the original mirror mountings, ensuring a secure hold even at high speeds and off-road.

Data sheet
Bike compatibility

Integra 700 2012, Integra 700 2013, NC700S, NC700S 2013, NC750S 2014, NC750S 2015, NC750S 2016, NC750S 2017, NC750S 2018, NC750S 2019, NC700X 2012, NC700X 2013, NC750X 2014, NC750X 2015, NC750X 2016, NC750X 2017, NC750X 2018, NC750X 2019, NC750X 2020, NC750X 2021
Our site is THE reference of parts and accessories for Honda NC series with thousands of satisfied customers all over the world !

We deliver anywhere in the world with proven reliability.

You buy securely with a reliable website and a human and available customer service to help you.