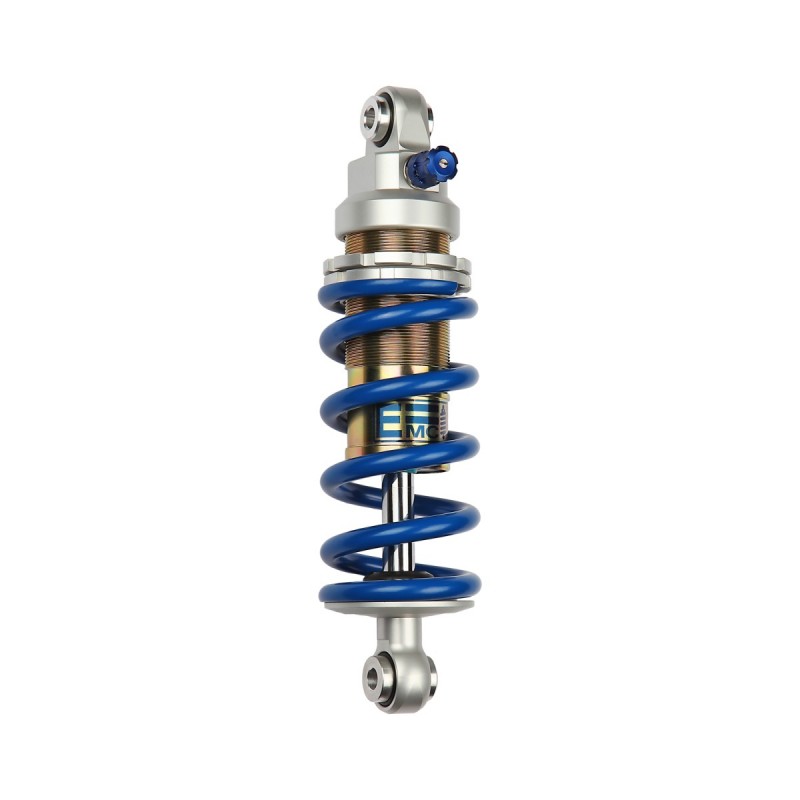  
EMC SportShock 1 Integra 700
The EMC SportShock 1 for Integra 700 (2012-2013) is a tri-tube shock absorber with low pressure gas volume compensator.
Its construction is optimized to improve on-road comfort for the driver and his passenger, constantly, whatever the road conditions.
EMC installs the springs according to the load conditions indicated by the customer.
This product is a real plus for your bike and improves your comfort.
Optional: hydraulic preload
This option replaces the traditional adjustment of the spring (nut) by a hydraulic system which makes the use more ergonomic and fast (adjusting wheel on frame or on the shock absorber).
CONTACT US FOR A SPECIFIC QUOTE.
Our site is THE reference of parts and accessories for Honda NC series with thousands of satisfied customers all over the world !

We deliver anywhere in the world with proven reliability.

You buy securely with a reliable website and a human and available customer service to help you.