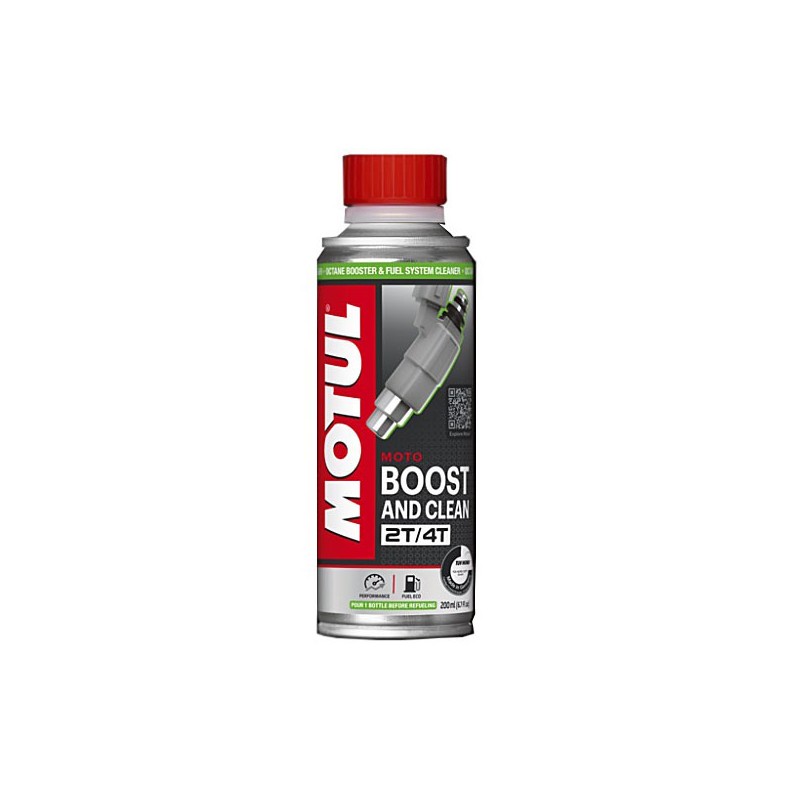  
Motul Boost and clean performance
Motul Boost and clean for NC700 and NC750 S/X and Integra.
Additive product to gasoline to optimize the performance of your motorcycle and maintain a clean fuel system.
Increases the octane number of gasoline which allows better combustion and therefore better performance.
The formula specially established by Motul also maintain the carburetors (or injectors) and to increase the life of your bike.
200ml can to be mixed with gasoline when filling the tank. To be renewed regularly (2/3 full) for continued effectiveness.
Our site is THE reference of parts and accessories for Honda NC series with thousands of satisfied customers all over the world !

We deliver anywhere in the world with proven reliability.

You buy securely with a reliable website and a human and available customer service to help you.